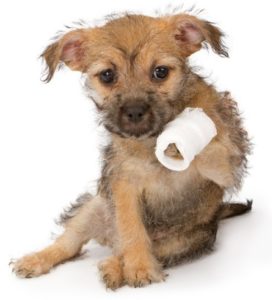 Health insurance is a hot topic these days, and pet insurance is another option to consider. Would you be able to do more for your pets in an emergency if you had insurance? Perhaps, but not necessarily.
Three websites have released their 2016 top pet insurance providers, and all three agree that Healthy Paws offers the best return on your premiums, followed by PetPlan.
Consumers Advocate, the Canine Journal, and LovePets.com compared several insurance plans and provided readers limitations and exclusions to consider.
Consumer Reports recommends that you compare what you pay in premiums and deductibles to the payout or reimbursement. Read sample policies, including the terms and conditions. Be aware of limitations, cost sharing, and service fees. Also, look for a percentage reimbursement as opposed to a judgment of what is "reasonable".
If you need the confidence that your pet has at least some coverage or you own a breed prone to cancer, hip dysplasia or other illness, you might consider pet insurance. You might also consider a high deductible if you want insurance only for catastrophic coverage.
What should you consider when comparing pet insurance policies?
Are you looking for a wellness policy or help in the case of an unexpected accident or illness?
Does the policy include annual caps, lifetime caps, or per incident/condition caps? Some policies pay no more than $1,500 for surgery. Read the fine print. The large print touts benefits, but the fine print tells what is excluded.
Are deductibles annual or per condition? Lower per condition deductibles can be good for chronic health issues.
Does the company offer mobile applications or require claim forms?
What are the restrictions and exclusions on coverage? Most policies limit pre-existing conditions, and some limit hereditary or congenital conditions, such as hip dysplasia. Others deny certain breeds, while no policies accept bills from all veterinarians. Some accept only certain veterinary practices. Look for a list of limitations and exclusions.
What charges are reimbursed and how quickly are they paid?
How long has the company been in business?
How are premiums determined and when do they rise? Do diagnoses result in higher premiums at renewal?
What do reviews reveal about the company and policy you selected? Check customer satisfaction ratings, as well as talking with your vet or pet sitter about their experiences with specific companies. Veterinarians generally are not involved in insurance reimbursement, but clients will tell them of good and bad experiences.
Be aware of dual coverage
Sometimes you can get plans from your veterinarian that offer a better coverage than insurance, such as puppy plans that include wellness vaccines and spaying or neutering.
Some policies offer riders for wellness care that generally do not compensate the cost.
Know the difference in wellness plans and insurance plans
Banfield offers an "Optimum Wellness Plan" that offers vaccines and discounted services and products. But this is not an insurance policy, and the monthly payment program might leave a remaining balance for services provided with early termination. An example of this would be terminating coverage on a pet that moved to an area that doesn't have a Banfield clinic nearby.
The North American Pet Health Insurance Association represents this growing segment of pet owners' spending, so be aware that insurance for your pets is financed like human health insurance. Insurance companies charge more than they pay out.
Sometimes, pet health insurance makes sense monetarily, while other times it pays off in peace of mind. The financial cost might not be worth the benefit. So do your homework before deciding whether pet insurance is a good fit for you and your pet.
Resources:
Consumers Advocate