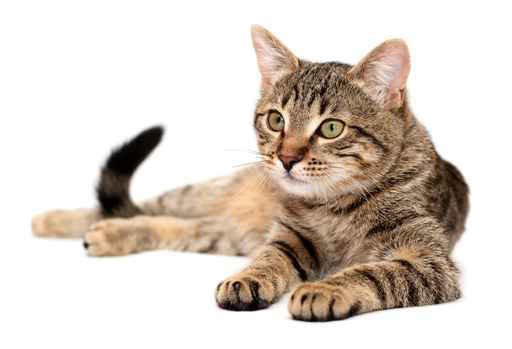 Cats are independent beings. They interact with us on their own terms, but like independent older people, they need someone to check on them. Here are some reasons cats need daily visits.
1. Cats hide and can get hurt. The term "curiosity killed the cat" may be extreme however cats can find themselves in very dangerous situations. We don't know how he did it, but one of the cats we care for found himself trapped inside a shower stall! Because we were visiting every day, he was "rescued" fairly quickly but had no access to food/water or a litter box. Fortunately, he was fine but was definitely terrified and very happy to get out when we arrived.
2. Animals instinctively hide illness to remain predators instead of prey. When cats are sick enough to show it, they decline quickly. As Professional Pet Sitters, we are familiar with kitty behavior and more specifically, the behavior of our clients' cats. We notice when things are not quite right and can alert our client and know when to take a pet to vet. We ask our clients to sign a release form allowing us to bring their pets to the vet in case of an emergency and ask that they advise their vet that their Pet Sitter has permission to bring pet and that they will cover costs. We have seen medical emergencies such as a deadly urinary tract blockage that required immediate veterinary care.
3. Some cats refuse to use a soiled litter box. Some want daily scooping, some want more! Automatic litter box cleaners scare some cats, so they avoid the litter box. When we care for kitties, we clean the boxes every visit – even if there are multiple visits daily.
4. Pet Sitters love pets! They will play with your cats and help them exercise. As Professional Pet Sitters, we know how important playtime is to keep pets happy and healthy.
5. Well-meaning friends sometimes forget, but as Professional Pet Sitters, we will confirm your request for visits before you leave and send updates after every visit so you know how your kitty is doing while you are away. We also can ensure that, if required, your cat receives medications in the right dosage and at the right times.
6. Daily Pet Sitter visits ensure you know of interruptions in heat, air conditioning or loss of electricity that can affect your cat. We also can bring in mail, packages and newspapers, leave lights on or off and provide a sense of security for you home while you are away.
7. If you set out a few days' food, we find that sometimes one cat eats all of the food and other cat(s) gets minimal or no food. Auto-feeders can malfunction, or the battery dies, and cats are left with no food.
8. Cats will gnaw on plants and strings. A pet sitter will notice if the cat exhibits signs of eating a poisonous plant or swallowing a string.
9. What if you are delayed and the cat is left alone longer than you planned? If your travel plans change for any reason, we will continue caring for your pets as long as you need us so that there is no interruption in their routine.
10. Cats like to control their interaction with humans, but they do need interaction, if only for fresh food and water. Cats can become anxious when left on their own for long periods of time and feel better with a reassuring human's visit.
11. Pet Sitters clean up and note vomit. If your cat vomits near the food or water bowls, they often avoid the mess. So your cat may not eat or drink for the duration of your absence.
But you'll never even see my cat.
Some pet owners tell us we'll never see their cat, but we check on your cat and observe food and litter use noting any inconsistencies or changes in patterns.
My cat doesn't like strangers.
If you are going to be gone for more than a day or two, it's good practice to have your Pet Sitter visit for a few short stints before a longer departure so that the cat is familiar with the sitter and isn't so stressed by your absence. We also find that after a couple of visits, many cats who are usually shy actually come out and spend time with their Pet Sitter for cuddles, playtime and treats.
Daily visits are as important to your cats as eating and using the litter box!