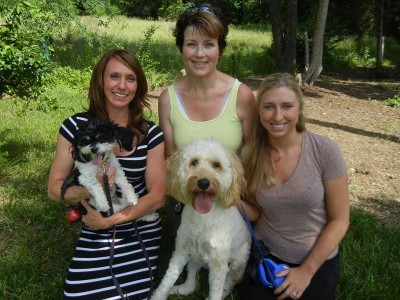 We service over 300 clients in the Huntersville, Cornelius, Davidson and Mooresville.
We know how important your pets are to you and we take that very seriously. Your pets and your home are our top priority and we provide you with peace of mind knowing that we will be there to take care of them when you can't. In fact, we guarantee it!
Our Pet Care Specialists are passionate about providing you with excellent service. We all have and love our own pets and know the importance of providing them with consistent care when their owners are away. Each member of our team has been thoroughly screened, background checked and is bonded to ensure your security.
We are experienced in providing customized care for your special needs pet as well. From administering medications (oral or injection) to special physical requirements, we provide loving care for your special needs pets.
So your pets don't have fur but fins or feathers or scales? Not a problem! We can care for your fish (fresh or saltwater), reptiles or birds. We love them all!
With our secure online client portal, you can easily schedule, cancel or change your requested services online. Update your personal profile, your pets' information, instantly view your schedule and where available, our GPS tracking capabilities let you know when your sitter arrived and when the visit was completed. We also provide complete pet care journal updates emailed to you after each visit so you know how your pets are doing while you are away.
Please ask us for references. We are happy to share our client feedback with you and provide you with contact information for our clients so that you determine for yourself if we are the right pet sitting service for you.