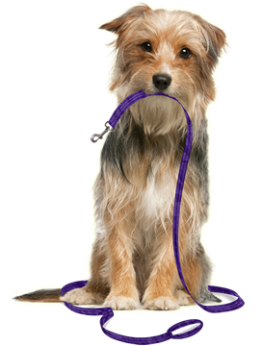 In honor of Professional Pet Sitters Week, thought it would be good to review things to look at when hiring a professional pet sitter.
If the only thing keeping you from your dream vacation or beach weekend is how you'll care for Ruffles and Max, it's time to consider a professional pet sitter. You can begin your search online, but a personal referral is invaluable. You may find extensive information on the Pet Sitters International website (www.petsit.com) but these key points will get you started.
Consultation This meeting should be free and in your home to allow you to meet the person who will care for your pets. It also allows the pet sitter to meet your pets and gather the necessary information to care for them while you're away (medications, habits, special needs). Make time to interview at least two different pet sitters.
Service Agreement Expect a well-written contract that captures specific information about your pet's care and spells out exactly what the pet sitter will do. Will she collect your mail? Water your plants? Scoop your yard poop? Is there a fee if you come home early?
References A pet sitter should happily and willingly provide references. Ask, and make sure to call them. You may also find additional references online. Remember you'll be giving this person access to your home.
Trust Your Instincts Does this person exhibit a positive attitude and seem comfortable and competent to care for your pets and home?
Doing your homework will give you the peace of mind to fully enjoy your trip, knowing your pets and home will be safe and sound.